Choosing the Best Chatbot Software
Businesses struggle to attract and convert customers and it's also a constant battle attracting new leads. That's why you need the best chatbot software to help you create a customized AI communication service on your website. A chatbot is designed to help companies generate new leads and increase conversion rates. The best way to create a chatbot that's customized to your specific needs is by using the right software to create a chatbot. But how do you choose the right platform to create a professional chatbot that works? That's what you can find out in this guide. Continue reading to find out more.
The Benefits of Utilizing a Chatbot
Some organizations don't use chatbots because they don't realize the benefits they can provide. If you're in two minds about creating a chatbot for your website then maybe these benefits will help you with your decision.
Being Ever Present
Some customers prefer to communicate with businesses via chat because it's easier and faster than phone calls. But some users may want to communicate with your business after hours. A chatbot ensures that there is always help when users are looking for information.
Improves Customer Support
Customers get frustrated if they don't find quick solutions to their problems. A chatbot will provide 24/7 customer support for queries. But this will require an advanced chatbot that only a quality platform can help you build.
Improves Lead Generation
If your chatbot is created using the right software it may be able to generate more leads and increase your conversion rates. Chatbots have the ability to help consumers during the buying process or even persuade users to visit pages that may lead to a sale.
Cost Effective
Creating cross-platforms and hiring staff to communicate with clients and customers can cost you a lot of money. Chatbots helps your organization save of employee costs because you don't have to pay staff to communicate with customers.
Chatbots Are For All Industries
Whether your organization works with online invoicing solutions, construction or e-commerce a chatbot is designed for any industry. Chatbots are professional AI services that will help users navigate through your website. You can also use the chatbot to refer users to your social media platforms so they can find more information about your organization.
Choosing the Best Chatbot Software
Selecting the Type of Chatbot You Want to Use
Before opting for a chatbot software you must first determine what type of chatbot you want to use to communicate with visitors on your site. There are five types of chatbots:
Button Based Chatbots: This is the most basic type of chatbot and presents a series of buttons for users to click on to find information. They are ideal for FAQs (Frequently Asked Questions) but they're not as advanced as other types of chatbots.
Keyword recognition: This type of chatbot will respond accordingly depending on the keywords that are typed into the box. The chatbot uses customizable keywords and NLP (Natural Language Processing) to provide a proper response to the user.
Rule Based Chatbots: If you know your users well and can predict the type of questions and support they may need then a rule based or linguistic chatbot will be ideal. This type of chatbot creates flows in conversation using the "if" or "then" logic.
Voice bots: This is a voice based chatbot that users can speak to instead of typing in their questions. The voice bot is a virtual assistant similar to Siri and is more advanced than other types of chatbots. It's suitable for large scale businesses with many website visitors.
Machine learning: The chatbot uses AI and machine learning to remember and learn from other users conversations. This helps the chatbot learn and grow to provide the best solutions to website visitors looking for answers.
Why Is It Important to Choose The Right Chatbot?
It's crucial that you choose the correct type of chatbot for the size of your business. A basic chatbot for a large scale business won't be effective at dealing with the large volume of visitors. However, keyword recognition and machine learning chatbots work well for small and large businesses.
The Interface of the Chatbot Software
The software you use to build your chatbot must have an intuitive interface that doesn't slow down the creation process. There are a few important factors to consider when looking at a chatbot building platform's interface:
The software must allow you to test the chatbot.
Ideally you want a chatbot software that has all your creative tools on your homepage.
You must be able to access customization features easily.
The software shouldn't lag.
Choose a software that saves your progress while you're working so you don't lose important elements of your creation.
You want to choose a chatbot software with a streamlined interface so that you're not overwhelmed by too much detail.
Is the Software Easy to Use?
You don't want to choose a software that's difficult to use because it will slow down your progress when making your chatbot. Choose a chatbot platform that has drag and drop features so that you can build your chatbot without the need for coding or programming.
The tools to create your chatbot should be easy to use and labeled correctly so that you know which one works to add the elements you want to your chatbot.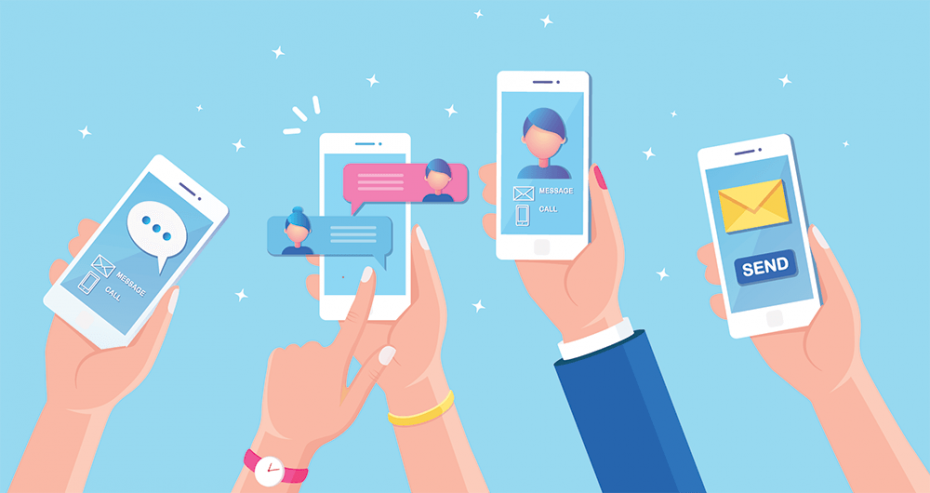 Customization Features
To create your chatbot quickly and easily you'll need access to customization features so you can change the look and style of your chatbot. You should also have access to templates you can customize to make the chatbot building process easier.
With customization features you can change the color of your chatbot and even add a small chatbot character to the communication feature. Choose your fonts and add your company logo. The customization features should also allow you to make the type of chatbot you want for your organization's website.
Elements to Add to Your Chatbot
What type of information do you want to send to your visitors when they interact with your chatbot? Ideally, you want to use a software that allows you to add elements to your chatbot such as:
Images
Videos
Lists
Audios
Interactive buttons
These elements can enhance user experience when visitors interact with your chat bot:
There are chatbot platforms that allow you to add other features such as:
Validation: This insures that the information given by the user is correct such as an email address or contact number.
Emojis or GIFs: Many organizations use emojis or GIFs to make conversations with users more realistic and fun.
Quick replies: This is suitable for button based chatbots to provide replies that are quick and accurate.
Delays: Put a slight delay on replies to give the user the sense of having a conversation with a real person online.
Persistent menu: This menu is available to users at all times during the conversation. It's located at the bottom of the chatbot to give the user menu options.
You can add all of these elements to your chatbot or ones that you feel will provide relevant information to your website visitors.
User Attributes
Your users will be interacting with your chatbot when they're looking for information about your business or services. That's why it's important for you to get to know your users. You can find out more about your chatbot users by adding certain attributes to specific users.
The best chatbot software should allow you to group your users based on tags and attributes. Furthermore, you want a platform that will give you the ability to add or remove tags to users. You also want to turn location sharing on so you can see where your users are visiting your site from.
Natural Language Processing
NLP (Natural Language Processing) is a must if you want to create a chatbot with artificial intelligence technology. This type of technology focuses on the human language and will learn your users' intentions over time.
The advantage of NLP is that the chatbot can respond to variations of sentences or even synonyms of words to provide an answer the user may be looking for.
But when you integrate NLP into your chatbot you must include intents and keywords. You want a software that will create a chatbot You can add keywords to so the chatbot can automatically reply to users. For example, if a user types in "Hi" you can program the chatbot to respond with "Hello! How can I assist you?"
With intent you want the chatbot to respond to variations of keywords. For example, if a user types in "Good day" or "Whatsup" you want your chatbot to understand that these phrases also mean "hello" so it can respond accordingly.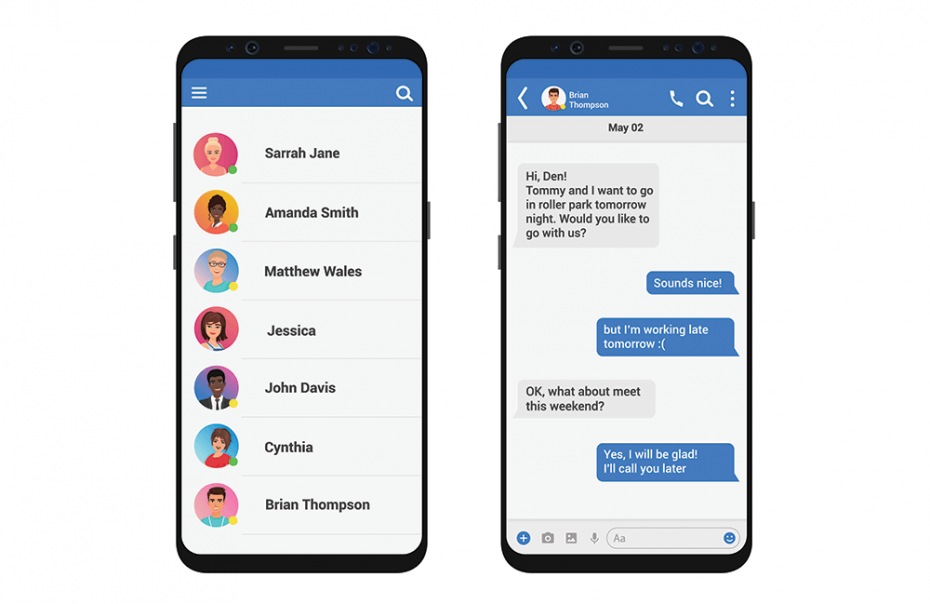 Messaging Features
Your chatbot software should have a way for you to add messages to your chatbot that you'd like your user to see. Perhaps there's some marketing information you'd like to pass on to your users or links to other parts of your website. Make sure the software allows you to add other types of messaging features such as campaigns or broadcasts.
Furthermore, you want to create positive user experience for all site visitors regardless of the language they speak. Therefore, choose chatbot software that allows you to make your chatbot multilingual.
What Platforms Can The Chatbot Be Added To?
Most organizations add chatbots to their company websites but you want to be able to add your chatbot to other platforms. There are many platforms that allow you to add your chatbot to chats or social media sites such as:
Whatsapp
Facebook
Telegram
Skype
SLACK
Or choose a software that gives you the ability to integrate your chatbot into your emails. You should be able to add your chatbot to all the platforms you work on. Some customers or clients may only use Facebook or Instagram. So if you add your chatbot to all platforms it will ensure you can reach all your potential customers or clients effectively.
Integrations
Select a chatbot software that allows you to integrate other features such as live chat support. You also want to integrate programs such as DialogFlow for chatbots that won't be able to understand intents. DialogFlow is an AI software from Google and helps your chatbot understand intents so it's a useful tool for chatbots with limited features.
The Best Chatbot Software to Use
Are you looking for the best chatbot software to create your online communication service? Then you'll want to choose Botsurfer to create your professional and intuitive chatbot. This platform is suitable for users who don't have experience in coding because it features drag and drop technology.
Furthermore, you can create your chatbot with various elements using Botsurfer such as:
Action keywords to create predefined answers
Link all chatbot elements by utilizing a GUI
Add fun features to your chatbot such as GIFs
Use preferred gender pronouns and names
Add menus to your chatbot
Broadcast messages to all your users
Botsurfer provides all the benefits, features and elements you need to build an interactive chatbot that your users will love.
Final Thoughts
Are you ready to create your first chatbot for your website or social media platform? Visit the Botsufer website to start creating your chatbot with a free trial version. Botsurfer is a chatbot software that is ideal for start-ups or small businesses that need an intelligent chatbot to communicate with their users online.
Business operations
How to use banned AI ChatGPT in Italy: Combining Facebook Messenger with Botsurfer
Read more