Facebook Chatbot Makers: A Comprehensive Guide
With all the hype around Facebook Messenger chatbot, you may be wondering if your business should sign up to a Facebook chatbot maker. Chatbots aren't something new and digital marketing teams are often including this function to improve engagement with a company's online customer base.
In 2016, developers were allowed to introduce chatbots to Facebook Messenger, taking marketing campaigns to another level. If you're an entrepreneur setting up your own business Facebook page, hiring a developer to design your Facebook chatbot could be costly. This is where Facebook chatbot makers come in handy!
Let's talk about what chatbot makers are, what they can do for you, and how to select the right one for your company's Facebook page.
What Are Chatbot Makers?
Chatbot makers give you the tool to develop your own chatbots. While you could hire someone to create your chatbots, you also have the option of using a chatbot maker to build your own bots for Facebook Messenger and other channels.
Chatbot makers are development platforms for designing your own chatbots even if you don't have any coding experience. These platforms include a range of features, making it simple for you to develop your chatbot with minimal fuss.
Chatbot software lets you customize your AI communication system when using these development platforms for conversational marketing campaigns. Through your own creativity, you have the potential of automating your Facebook business page with the use of chatbots.
What Can a Chatbot Maker do for my Facebook Business Page?
With over 1.3 billion people using Facebook Messenger every month, you can't afford to miss out on this audience for your business. You've done your research and found out the numerous benefits of using chatbots for improving your customers' experience when visiting your Facebook business page.
By using a Facebook chatbot maker, you are building chatbots to do the following for you and your business:
Create and improve lead generations
Simplify the buyer's journey process
Improve customer satisfaction with a better online experience
Better content distribution through the Messenger application
Ability to offer 24/7 customer support
Chatbots are an excellent way of monetizing your social media platforms such as Facebook. They let you develop strong relationships with your online customers, providing them with access to all your products and services. Through these applications, your customers can get the answers they want immediately.
Using a Facebook chatbot builder such as Botsurfer gives you a range of features including advanced options, offering your business far greater potential to grow. The right chatbot maker should also turn your marketing campaign from mediocre to efficient by giving you the software you need to create your own Facebook Messenger chatbot.
What's more, chatbot makers are a cost-effective way of creating chatbots without breaking your marketing budget line. Most chatbot makers give you the option of a free plan with basic features. More advanced options become available when you sign up to a pricing plan that suits your budget.

Key Features to Look Out for When Picking a Facebook Chatbot Maker
Selecting a chatbot builder requires knowing what you want to achieve when using this function on your Facebook business page. Not all developmental platforms are equal in what they can offer you. You want to find a chatbot builder that is simple to use, offers a range of powerful features, includes a free plan, and also caters for large businesses.
To help you find the best software for creating your chatbots, check out some key features a top-rate chatbot builder should include.
1. Basic and Advanced Features
If you're a startup or an established small business, basic chatbots will meet most of your communication requirements. However, as your clientele base grows, you may need to expand the capabilities of your chatbots. The best chatbot maker should be able to offer features for both basic and more advanced chatbot software.
The basic features should let you generate leads and sales while offering great customer support. More advanced features could include extra trigger keywords and actions, live chat, and elements that gives your chatbot more character!
2. Simple Drag and Drop Editor
You don't want to be slowed down by complicated features when creating your chatbot. A key feature every chatbot maker should include are easy-to-use drag and drop editors. With straightforward drag and drop actions, you should be able to easily compose chatbots for all types of communication streams.
Chatbot makers should make it easy and simple for you to build your chatbots even with little to zero coding knowledge. You don't want to be wasting hours trying to figure out how the platform works so make sure the tools are user-friendly.
3. Customiozable Templates
The benefit of using a chatbot builder is you don't have to have any technical expertise. Pre-built templates takes away the pressure of trying to figure your way around creating a funky chatbot! And, if the chatbot software allows you to customize your templates during the building process, you've got a winner.
Customization features give you the option of changing the font, using your brand's colors, and logo. You should also be able to customize your chatbot to work on your company's website and other channels such as Instagram without having to create multiple chatbots.
4. Interactive Communication
While chatbot may not be an actual human, you still want to create a real-life experience for your customer when interacting online. Chatbot software that recognizes certain keywords typed in by your customer results in an interactive conversation that flows seamlessly. In turn, this creates a conversation scenario that seems life-like rather than robotic.
By responding to action keywords, the chatbot gives answers your customer is searching for without having to click on other buttons. You can also personalize your communication with online users by having your chatbot respond to names and genders. And, when the conversation becomes difficult, you should have the option of directing your customer to a live chat with a real human.
5. Useful Statistics
A chatbot maker that can give you useful statistics so you can understand your customer behavior online helps you build your business. By being able to analyze the results, you'll also be able to identify the best conversion paths. You'll have a broader picture of what your customers want through the type of conversations taking place on your chatbot.
Chatbot statistics also includes observing real-time as well as historical traffic data. By using statistics effectively, you can gear your services to meet your customer's expectations better while improving your products.
6. Affordable Pricing Plans
A chatbot builder that offers both free and paid plans means you can opt for basic tools at no cost while getting more features for larger businesses at affordable prices. Another reason you're going with a chatbot maker is to reduce costs on hiring a skilled developer while streamlining your marketing budget. The more popular chatbot builders offer you at least two plans, one of which is free.
Affordable pricing plans can start from as little as $15 per month. However, these are usually based on a scale depending on the number of contacts you have. This gives you more flexibility in choosing a plan that aligns with your marketing budget while still making a chatbot builder your most cost-effective solution for bot building.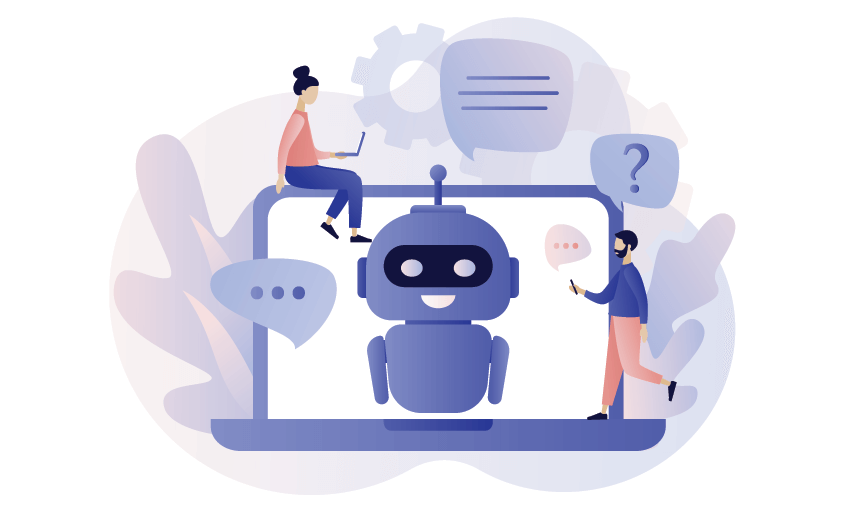 Comparing the Best Facebook Chatbot Makers for Your Business Needs
When picking the best Facebook chatbot maker for your business needs, you'll come across a wide range of builders. To help you make the right decision, we've picked some of the best Facebook chatbot builders, including our own development platform, by comparing features.
Botsurfer
At Botsurfer, we offer all the key features you need to create your chatbot for your business Facebook Messenger. Our platform meets three main criteria for using the chatbot function:
Lead generations
Customer support
Increased sales
Key features include drag and drop actions, smart use of action keywords, customer targeting, customizable templates, personalization of conversations, and fun GIF elements. Useful analytics, user-friendly interface, as well as voice and image recognition are other features included on our development platform.
Botsurfer free chatbot maker gives you unlimited conversations and unlimited subscribers. This Basic Plan also includes text, image, and link elements. The free plan also allows for 10 trigger keywords and up to 3 conversation scenarios sequences.
For larger businesses, the Botsurfer Business pricing plan has all your chatbot requirements fully covered. You get unlimited conversations and unlimited subscribers plus the following features:
Unlimited trigger keywords and conversation scenario sequences
Text, image, video, Giphy, carousel, link, audio, and file elements
Direct messaging to subscribers
Sending of one-time notifications
Audience segmentation export
Lead and live chat elements
What makes our Botsurfer Facebook chatbot builder so attractive is you don't need to be a coding boff or have any other previous experience in building chatbots.
ManyChat
Here's another chatbot builder that simplifies the process of creating chatbots for most channels including Facebook Messenger. With up to 25 templates to pick from, you can also customize your chatbot to align with your business brand. The platform's visual drag and drop interface lets you build with ease even for newbies to bot building.
Some of ManyChat key features include the following depending on the plan to use:
Automated conversations
Custom trigger keywords
Audience segmentation
Building of advanced campaigns
Analytical tools
Integrations with existing tools
Unlimited custom chatbot flows
ManyChat pricing plans works on a scale, depending on the number of contacts on your list. The Free plan give you access to basic features and up to 1,000 contacts. These features are adequate for startups and small to medium business. Analytics and integrations with other tools are not available on the Free plan.
ManyChat Pro Plan is designed to meet all the bot requirements of a growing business. The pricing starts as low as $15 for 500 contacts. This pricing scales as the number of contacts increases. The Pro Plan offers all the basic features plus more. It's a toolbox that gives you everything you need to optimize your conversational marketing strategy.
Chatfuel
A no-code chatbot development platform, Chatfuel really knows how to keep it simple. You can create chatbots for both Facebook Messenger and Instagram using this platform. Chatfuel gives you access to a large library of pre-built templates designed for most purposes. However, you can also select some industry-focused templates to align with your business products or services.
Chatfuel key features include a visual and intuitive drag and drop builder that lets you create a chatbot in no time at all. Audience segmentation, unlimited chatbot flows, trigger keywords, and basic analytics are other features making this platform an all-rounder when it comes to building bots. Chatfuel integrates with Zapier, giving you more integration potentials.
The platform offers four different pricing plans. A Free plan gives you access to all the features for up to 50 users. The Pro plan starts at $15 per month and is scale-based, depending on the number of contacts you have using your system. The other two plans, Premium and Agency includes all the features plus advanced options, expert advice, and support for marketing campaigns.
Some big brands, such as Lego and Visa, use Chatfuel for their communication marketing strategies so this chatbot development platform knows what they're doing.
Final Thoughts
Facebook chatbot makers are making it easy for both the newbie and the expert to design bots for increasing lead generations and improving sales. And, with chatbot builders you can build and strengthen engagement with your Facebook Messenger customers.
If you're serious about monetizing and building your brand over Facebook Messenger, you have to look at including the chatbot function. What was once the domain of coding developers, chatbot building is now accessible to business owners with no previous technical experience.
By signing up for Botsurfer, you can start the process of joining a chatbot maker that'll have all your bot building requirements covered for your Facebook business page.
Business operations
How to use banned AI ChatGPT in Italy: Combining Facebook Messenger with Botsurfer
Read more