Changes to the Messenger API: What does it mean for your chatbot?
Facebook has made significant changes to its app, which have major effects on several features; including Messenger chatbots. December 21 was when a new ePrivacy directive came into force; the majority of messaging apps fell under these rules in the European Union.
It is expected that these new limitations in Messenger API will be resolved in the upcoming months, but until then, Facebook has disabled several functions and solely focused on messaging.
Who will be affected?
These new Facebook changes in Messenger API will impact EEA – the European Economic Area, which consists of the European Union, Norway, Iceland, Lichtenstein, and the UK. Therefore all pages and businesses based in Europe are affected. Moreover, even admins of Facebook Pages located in EEA and even users located in the EEA are affected by Facebook changes.
Main changes in messaging
Messenger changes
One change that you could have picked up on is the end of nicknames in Messenger. From December 16, you are no longer able to change the nickname of any of your friends or in group chats.
Additionally, the group chat polls feature is also no longer available.
Instagram changes
Instagram was less affected by the changes. The most significant adjustment is switching off the possibility of sending augmented reality filters via direct messages to your friends.
Main Messenger chatbot changes
The biggest blow received chatbots in EEA. Changes in Messenger API under which Botsurfer has with, have a significant effect on many of our features. Some features are completely limited, some have only partial limitations, and some are working normally.
Main menu
The main menu has been completely removed from the interface, and users can no longer use the menu. Therefore, orientation within the chatbot became a bit tricky. Users can enter a vicious cycle of conversation, without any way out.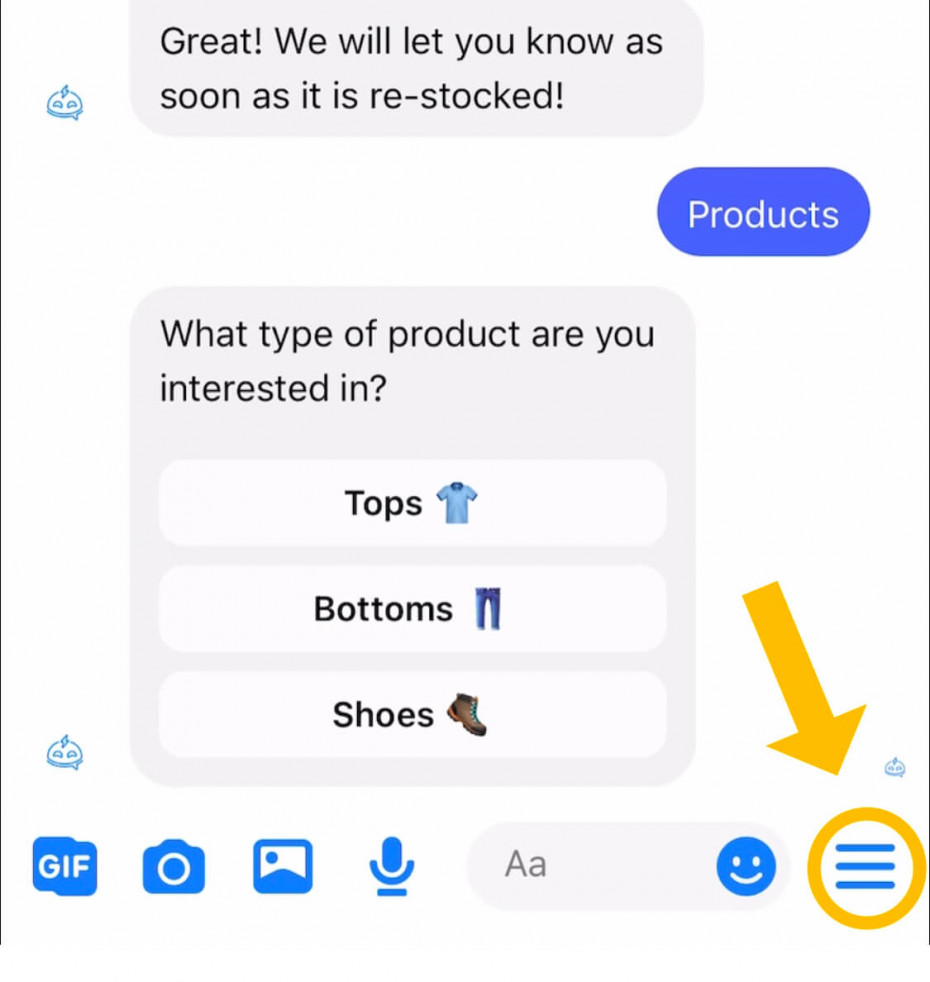 Media attachments
Facebook has disabled sending and receiving media attachments, excluding images for business. So users with personal profiles are able to send any media files. This change concerns audio files, videos, and files. Gifs and images should remain intact.
One-Time Notifications (OTN)
One-Time Notifications are completely disabled. It is no longer possible to collect OTN tokens (permissions) from users or send out OTN messages.
This change applies even to the already collected permissions, which were not used before December 16.
Custom Audiences for Facebook Ads
It is no longer possible to create custom audiences in Facebook Ads manager from the users who interacted with your chatbot or messaged your page. However, you can still create an overview of your audience in Botsurfer.
Carousel elements
Unfortunately, even our newest feature is no longer working. Carousels have also been disabled maybe because they were too cool to have.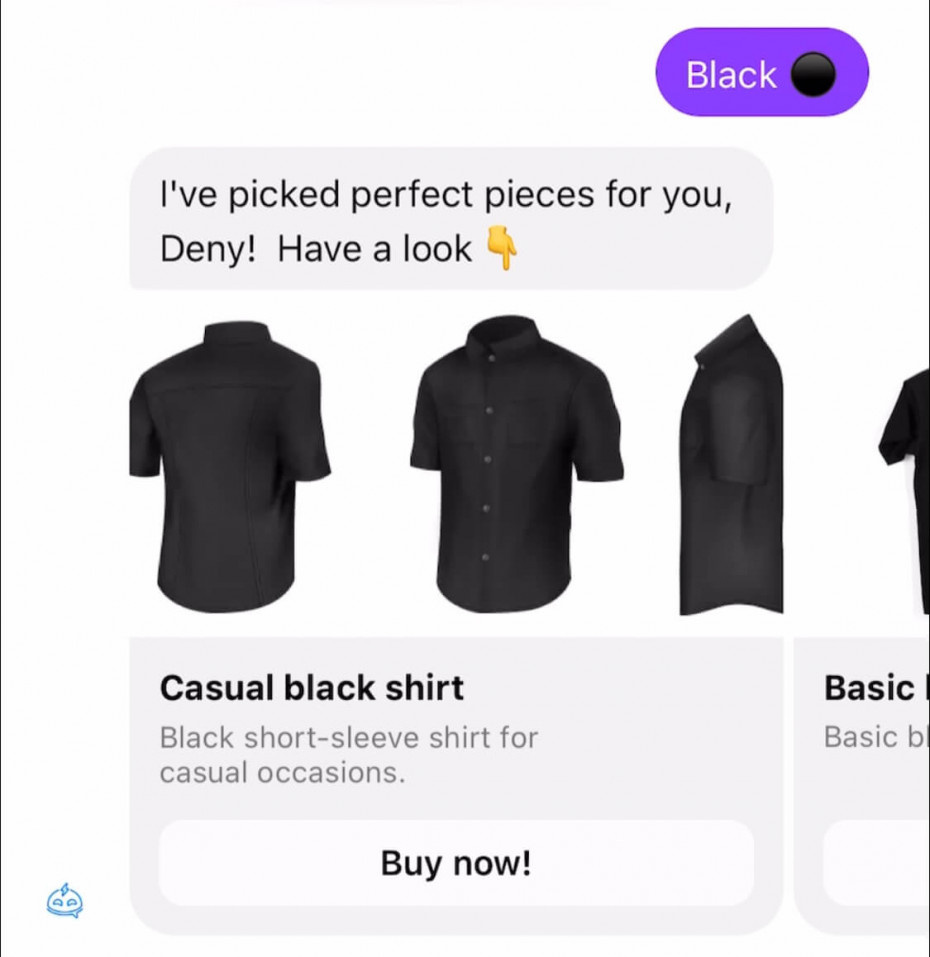 Link elements
An individual link element with a thumbnail has been disabled; however, changes in Messenger API did not affect links placed inside text and buttons (on mobile). So we advise placing all your separate link elements inside the text.
Indicator
Typing indicators, which appeared using the conversation and let a user know that a chatbot was typing, are also gone. It disappeared even in live chat, where the user is texting with a customer service agent.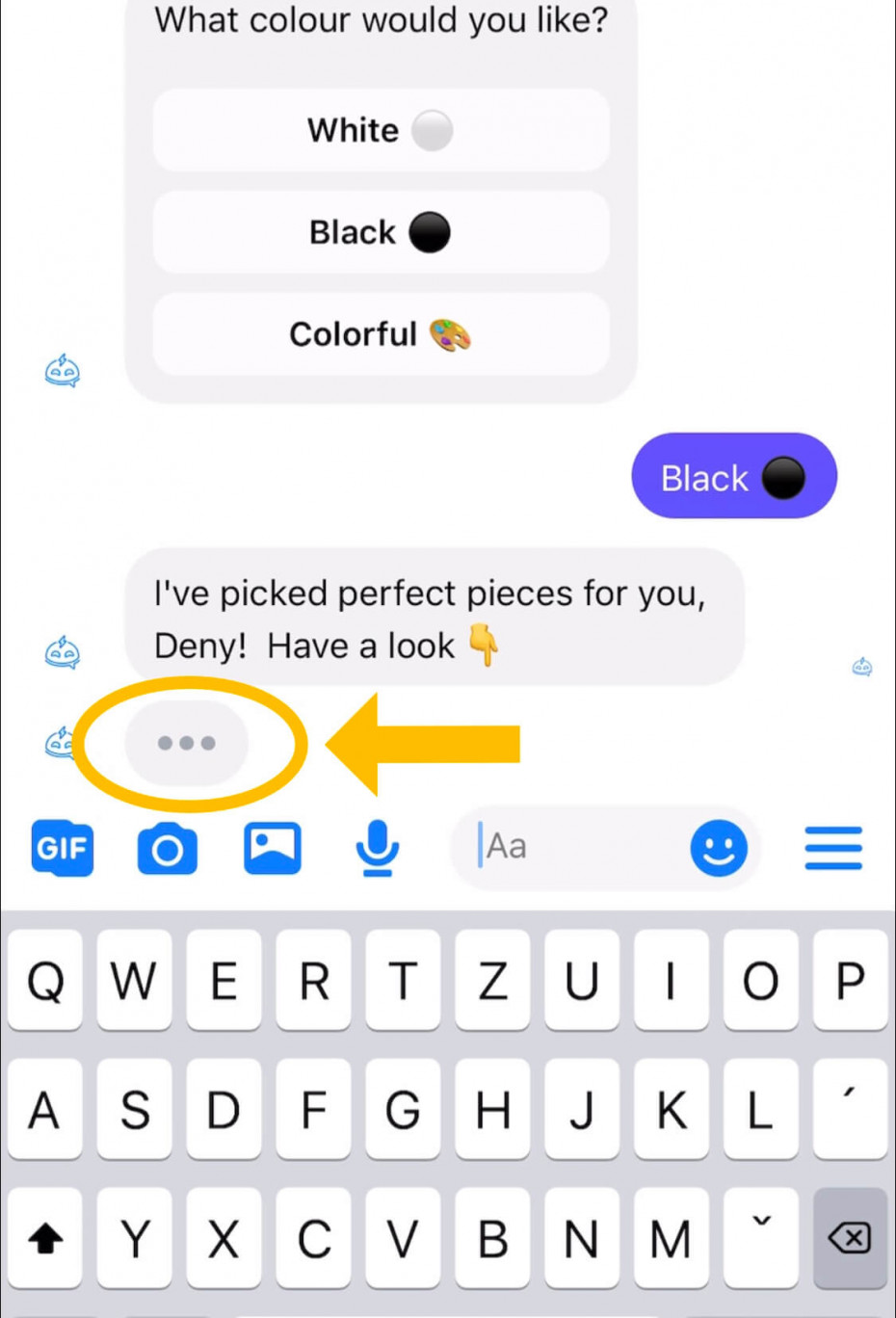 Features partially affected by the changes
A number of features became only partially limited and are in some measures still functional.
Changes in functionality of chatbot button
Messages with buttons and interaction with buttons became mobile-only, and mobile operating systems that continue to support buttons are iOS and Android. Users will not be able to see and thus interact with buttons on their desktops or when interacting via web plugins. Instead of buttons, they will receive an error message.
No user profile picture
Since December 16, admins cannot see the profile picture of a chatbot user; however, other information such as first name and last name or gender remain available.
Chatbot functionality changes of web plugins
Chat plugins remain visible on websites, but their functionality is quite limited. Users will still see the Welcome message, and they will not receive any follow-up messages. If a chatbot is using keywords, these remain intact. Nevertheless, no other interaction is possible.
What do these changes mean for your chatbot?
If you are utilizing any features affected by the ePrivacy directive, especially, main menus, One-time notifications, or some disabled features like videos or links, we highly recommend adjusting and redesigning your chatbots.
Some of the Facebook changes are probably temporary, but we do not know, for how long they will be switched off.
We will give you a few tips on how to adapt to the chatbot changes while maintaining a smooth conversation experience.
How to adapt your chatbot to the Messenger changes?
Sadly, there are not many workarounds to these chatbot changes in Messenger API, as of yet. We hope possible solutions will arise in the next few months.
Here are some quick fixes for now:
Find out if your chatbot is affected by Messenger changes
Before you take any action towards adjusting your chatbot, make sure to find out all features which are affected. We recommend writing a list and checking it twice while implementing modifications.
Remove admins
Firstly, if your page is located outside of the EEA, we advise conducting an admin "audit" on your page. It can happen that some of your admins are based in Europe, so your page will be automatically impaired by the changes. To prevent this, we would suggest removing these admins if they are non-essential.
Use keywords instead of the main menu
The main menu is dead, but usually, it is necessary to have some kind of navigational tool in your chatbot. Action Keywords turn out to be an easy solution for a big problem. Simply set up a group of keywords that will trigger any message, substituting for the Main menu. For example, your user types the word "menu" and a conversation scenario with a decision tree pops up, or if the user gets stuck in a rut, he types "restart" and the chatbot automatically reboots.
Quick replies rather than buttons
If a significant portion of your audience is also accessing your chatbot via desktop, you should consider transferring your chatbot decision trees to Quick Replies. As button replies are no longer possible for desktops, quick replies will ensure, every one of you chatbot users has an equal experience.
Botsurfer chatbot
We are truly sorry about the sudden chatbot changes in Messenger API in Europe, and we realize you might have many questions. We will look for any updates in the upcoming weeks and will continue working hard on possible solutions for you. Despite the changes, chatbots are still extremely valuable tools for your business. The complete list of limitations can be also found in your dashboard.
Business operations
How to use banned AI ChatGPT in Italy: Combining Facebook Messenger with Botsurfer
Read more