Are no-code development tools the future of tech?
No-code development tools are platforms for building software or applications without actual coding. Generally, they are user-centred visual builders focused on customers from the non-tech sector. However, as technology becomes more advanced, it also becomes more accessible. No-code tools are an emerging new trend, slowly taking over the tech sector. Some experts even go as far and consider them the future of tech and development.
Why are no-code tools the future of tech?
Development is a notoriously expensive and lengthy process. No-code tools present a new approach in the technology sector. They pose an agile solution, especially to start-ups, small businesses and ordinary people who simply do not have access to high-tech solutions or cannot afford them.
No-code development makes innovation available and achievable for small-scale projects. They provide them with the technology they require without spending significant sums of money.
Advantages of no-code tools
They are cost-effective
As mentioned before, development is very time-consuming and expensive. Using a no-code development tool is significantly cheaper than hiring a developer or an agency to build a solution from scratch. With no-code tools, you are able to solve your problems quickly and for much less money.
No-code tools were primarily developed to make life easier for non-developers. They are very convenient, usually requiring none or only basic knowledge of coding. If the user becomes familiar with the environment, he can immediately get to work.
They are convenient
Convenience is a notable advantage of no-code development tools. Changes in builds can be made immediately, eliminating communication with programmers and wait-times.
Bypassing these processes significantly reduces the development time, making any modifications no hassle.
Usually, no-code tools follow the user-centred design. The programs apply very intuitive mechanics and design. Features like drag and drop features are intuitive enough for any user.
Disadvantages of no-code tools
Lack of personalisation
Of course, with so many benefits, there have to be some limitations.
No-code development tools usually lack any effective personalisation options. They typically have several pre-made templates or modules which can be combined in multiple ways; however, the custom options are minimal.
Lack of control
Due to the use-centric design and simplicity of the development process, losing some portion of control over your project is inevitable. If the no-code tool decides to limit features or even entirely stop providing services, it will affect all their customers.
A customer will, of course, never achieve the amount of control that would be possible with a custom-made project. Choosing a convenient tool can even backfire in the long run if the solution does not fit the company's objective.
Types of no-code building tools
No-code utility tools
Notion
Notion is an all-in-one workspace that can be accessed on any device. It is free for personal use or as a paid organisational solution for companies.
This no-code tool is excellent for managing documents, keeping track of projects, creating tasks, creating roadmaps or tables. Notion is a great option for start-ups due to its many handy product development features like road mapping, project databases or mood boards. Additionally, it allows commenting, starting conversations or collaborating with colleagues around the world.
Notion can also be enhanced with many helpful web-browser plugins that can significantly boost its functionality.
Zapier
Zapier is a no-code tool for connecting apps and automating workflows. It can move data between 3000 different apps, so companies can stick with tools that work for them.
Zapier takes security as priority number one, so its clients do not have to be concerned with and security issues.
The tool offers a free option, and various paid plans fit precisely to a customer's needs.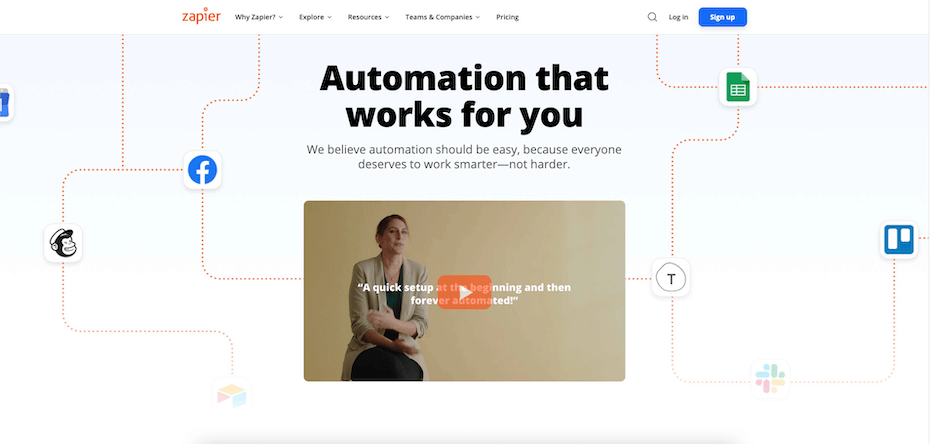 No-code app-building tools
Bubble
Bubble is a website app-building tool, which allows anyone to build an interactive web-based application without the need of a developer.
The builder is based on drag-and-drop mechanics, which makes Bubble intuitive and quick to use. So even people who never seen a line of code can build their own platform.
Due to its extensive template library, advanced possibilities and scale-up options, Bubble is a good option for start-ups or businesses with a limited budget.
Glide
Glide is an exciting and promising no-code project. It claims that anyone can create their own application without any prior coding knowledge in just 5 minutes - thanks to Google Sheets! Yes, Glide utilises Google Sheets as a base for every app, which can be, of course, customised via a visual builder. Most importantly, all of this can be for free!
As a company scales up, so does the pricing. Therefore, clients only pay for what they actually need.
Other features include collaboration and cloud possibilities or privacy and security measures. Glide has been used by many high-profile brands such as NASA, ZOOM or UBER, and has built a reputation as a reliable platform.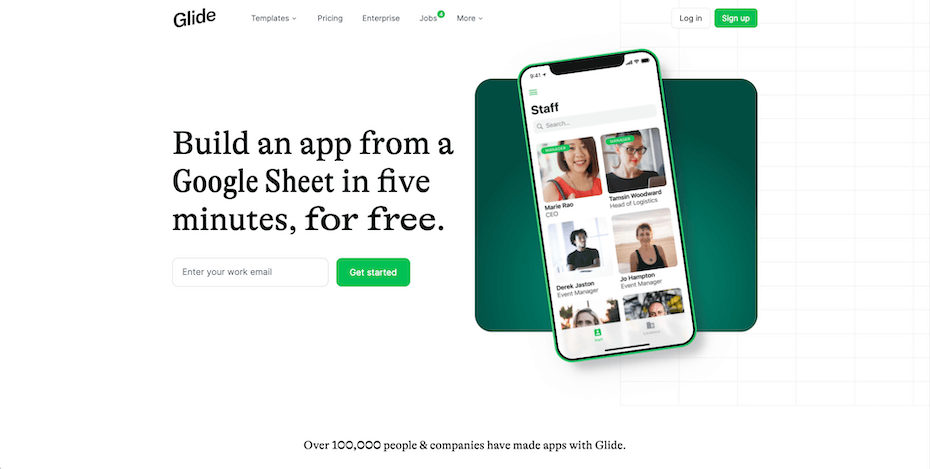 No-code web-building tools
Squarespace
Squarespace is the world leader in building no-code websites. It offers beautifully designed award-winning themes with an abundance of 3rd party integrations that allow users to create great e-shops.
What makes Squarespace really stand out is its simplicity, convenience and additional products, such as free logo-maker. Despite all of the features, Squarespace still remains affordable.
Wix
Wix is very similar to Squarespace. It is also a no-code visual builder with a great number of integrations. However, the most significant difference between the two platforms is the range of customisations. While Squarespace is focusing on nice-looking minimalistic websites, Wix offers its customers more freedom.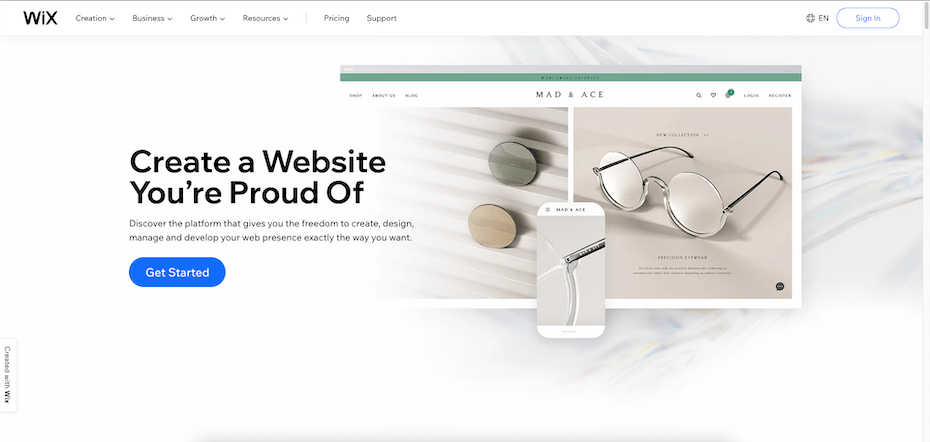 No-code Chatbot building tools
Botsurfer
Botsurfer is a no-code tool for building Messenger chatbots without any hassle. The platform has everything for creating and implementing conversational marketing into a business strategy.
It is based on visual building and drag-and-drop mechanics resulting in a smooth user experience. Botsurfer also offers advanced options and features that are easy to learn and provide excellent business potential. So, the possibilities of automation on the Facebook Messenger platform with Botsurfer depend only on your creativity.
Botsurfer is ideal for business of any size. It offers a Free option for basic automation with unlimited conversations and a Business version with advanced features.
Sign up for free and explore our no-code tool to see how easy it is to build a customised chatbot for your business.
Business operations
How to use banned AI ChatGPT in Italy: Combining Facebook Messenger with Botsurfer
Read more