E-commerce chatbots? What are their benefits for businesses
Conversational marketing has experienced a boom in recent years. This increase in virtual assistants has also found its place in e-commerce. Chatbots in e-commerce are becoming so popular, and they influence the way people shop online.
E-commerce chatbots automatise repetitive processes and allow businesses to focus on other important tasks.
Chatbots for business can:
Answer customer questions
Help customers find products
Reduce costs
Create conversions
Chatbots make businesses more capable of taking care of their customer's needs efficiently.
The benefits of chatbots for business
E-commerce chatbots are accessible
Chatbots have many purposes, they are helpful, provide information, but they are an exceptionally competent e-commerce tool. 1.3 billion users are active on Facebook Messenger each month, and the number is even expected to outgrow Facebook as trends in social media usage change.
Firstly, chatbots have a significant advantage over classic apps – they do not have to be downloaded. Chatbots utilise platforms such as Messenger, Instagram, WhatsApp or are a part of a web browser. Users do not have to download any additional apps to their phone or create new accounts because chatbot is already accessible via apps they have already. Therefore, the lengthy registration is completely eliminated, resulting in a significantly easier acquisition process.
Secondly, chatbots for business are much cheaper and convenient than apps. There is no need for a smaller e-commerce business to invest into app development. Messenger chatbots have 98% open-rate and 44% CTR on average, they are extreemely efficient.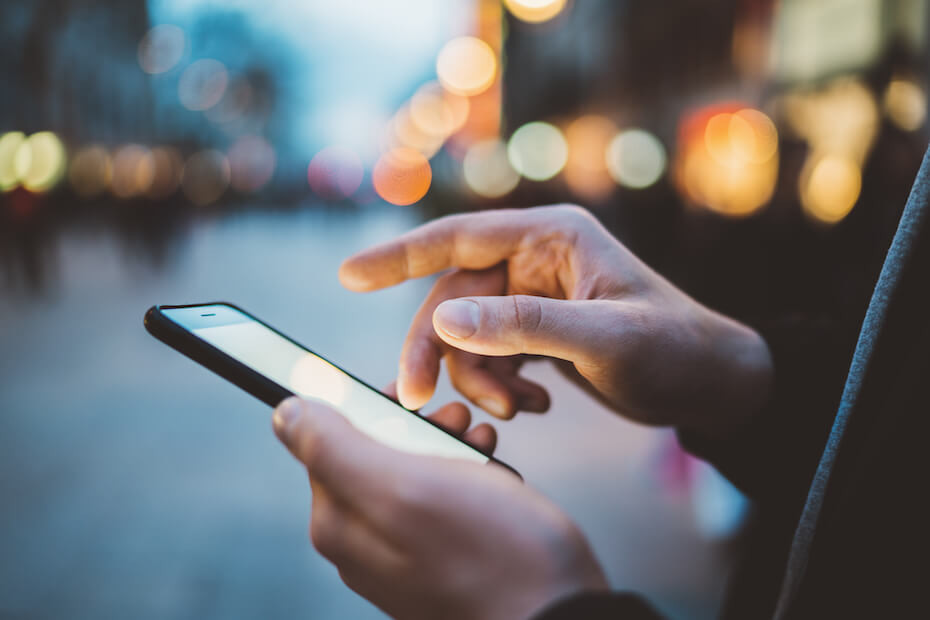 Chatbots in e-commerce create personalised shopping experiences
Shopping with the help of an e-commerce chatbot creates personalised shopping experiences, similar to brick and mortar shopping. Chatbot acts as a virtual shopping assistant, ready to guide the customer to the desired product.
While conversing, a chatbot can learn helpful information about the customer. A conversation tends to be more personal and laid-back; therefore, customers are keener on giving out details about themselves. E-commerce chatbots can bring valuable insight into your customers' minds and later utilise this insight to recommend them the best product.
Personalisation is becoming a big priority for the majority of customers. According to the research, 80% of people are willing to purchase a product or a service from a brand that offers personalised shopping experiences. And 90% of customers are willing to share their behavioural data if it will make shopping easier and quicker.
Additionally, if customers bump into some problems while shopping, an e-commerce chatbot will help them resolve any issues, eliminate build-up frustrations, and ensure a smooth shopping experience.
Chatbots provide 24/7 customer service
The biggest reason many businesses consider implementing a chatbot is definitely customer service. Of course, they cannot replace human agents (yet); however, they are able to boost the effectiveness of your customer service.
Customers sometimes choose the worst possible time to ask questions; however, they demand a reply within minutes. Human agents cannot be available online 24/7 as opposed to chatbots. Chatbots never get tired, annoyed or busy. They are always ready to help customers and answer their questions. They instantly reply to any query, and if they are unable to answer customer questions, customer service workers can take over the conversation during work hours.
Because of how game-changing they are, we have created a separate article about the many benefits of customer service chatbots.
E-commerce chatbots increase engagement
As mentioned before, Facebook Messenger is THE place for customer acquisition. Not only are chatbots in e-commerce good at reaching new potential customers, but they also increase engagement. A chatbot is another channel that is available to your customers for interaction, resulting in conversions and higher brand awareness.
Chatbots for business are great for engaging with already established customers. You can use them to thank customers who have purchased your product or remind them of new campaigns or discount codes. Keeping in touch with your customers will make them feel valued and boost their brand loyalty.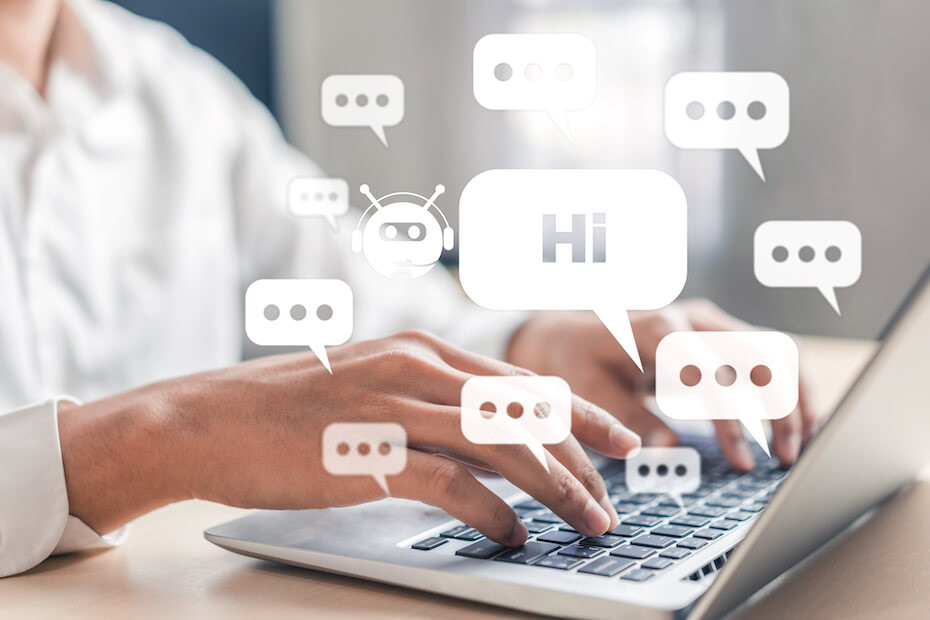 Chatbots reduce cart abandonment rate
Cart abandonment happens when a customer adds products to the digital basket but does not finish the conversion process – thus, leaving the cart abandoned without purchasing.
Cart abandonment is a big issue in e-commerce. Of course, the percentage of carts left behind varies between the product and service types; however, the average rate reaches 70%. High cart abandonment usually indicates problems in the purchasing process. Even when people are interested in the product, something convinces them not to buy. In the majority of cases, it is the price of shipping, required registration, lengthy checkout process or general confusion and lack of information.
What can businesses do to reduce cart abandonment besides decreasing shipping costs, improving user experience and implementing different payment methods? They can simply use a chatbot for recovering lost carts. E-commerce chatbots are able to reconnect with a lost customer, remind him about the abandoned cart, give any necessary information and create a sense of urgency. But, retargeting customers via Messenger goes hand-in-hand with good user experience design.
Additional tips for chatbots in e-commerce:
Integrate your chatbot with a 3rd party e-commerce extensions. These extensions enhance your chatbot and increase its e-commerce capabilities. Most popular are Shopify or Paypal
Make use of advanced analytics. Chatbots collect useful data, which can be used to improve customer experience and increase conversions
Use a no-code builder to build your chatbots. In e-commerce, you have to be able to analyse and test things immediately. With a no-code tool, you do not have to wait for developers; you can make changes at any time, in just a few minutes.
Botsurfer e-commerce tools
Botsurfer can help you make your e-commerce chatbot possible with many handy features. For e-shops, we recommend carousel element for creating a scrollable product gallery, live chat for providing the best customer service and other features like segmentation of audiences, message broadcasting, lead generation elements.
We also offer custom solutions for our customers to make the best of the latest Artificial Intelligence possibilities. Sign up for free and explore our software suite to see how easy it is to build an e-commerce chatbot business.
Business operations
How to use banned AI ChatGPT in Italy: Combining Facebook Messenger with Botsurfer
Read more