8 Never-Failing Chatbot Best Practices for Better Conversions
If you are to ask an expert if Facebook and Messenger marketing is worth it, then the answer is yes. B2B businesses are currently selling through Facebook and Messenger, but if you happen to be a B2C business owner, then you should have already invested in a chatbot software application for Facebook marketing. A chatbot is a conversational robot designed with the help of Artificial Intelligence to instantly get back to customers who have raised a query or asked a question. Read on to find out which chatbot practices are necessary to follow if you decide to build your own chatbot.
Suppose you haven't invested in a chatbot. In that case, this guide provides you with nine chatbot best practices that will surely act as a growth machine and help you increase conversion significantly. The reasons for investing in Facebook and Messenger Marketing are as follows. Facebook is now one of the widely used social media platforms. With its easy to comprehend interface, people find it easier to use Facebook for different needs rather than finding individual websites to cater to individual needs.
You are not required to build chatbots from scratch anymore; you can just choose a chatbot builder which will help you with no code chatbot development. It's now easier than ever before to get the benefits of a chatbot for more efficiency and smoothness while doing Facebook Marketing. The key is to adopt chatbot best practices that not only generate more vanity metrics but also boost customer engagement and bring in more revenue in the long run.
Why are Chatbots Used for Marketing?
Since studies have shown that 53% of people prefer shopping or availing services from those businesses which can offer communication with both existing and potential customers, businesses have started focussing on making interactions with customers more instantaneous and effective. Chatbots are not new to the online marketing world; the last five years have seen the growth of chatbots, and different chatbot best practices were adopted to see which practices are drawing in more results, including growth and conversion.
The chatbot best practices focus on delivering answers to the questions raised by customers almost instantly, resolving complaints, taking notes and recording grievances, get details of the query raised by both existing and potential customers, and redirecting to customer service support employees if need be. Studies have shown the necessity of investing in chatbot software applications to streamline customer communications and enhance the overall customer experience, along with saving a lot of time and money because it is eliminating the need for manpower to handle customer services.
If you are looking for a guide that provides you with the chatbot best practices, then continue reading because if you haven't already found the reason to invest in a chatbot software application, then this guide might do the trick.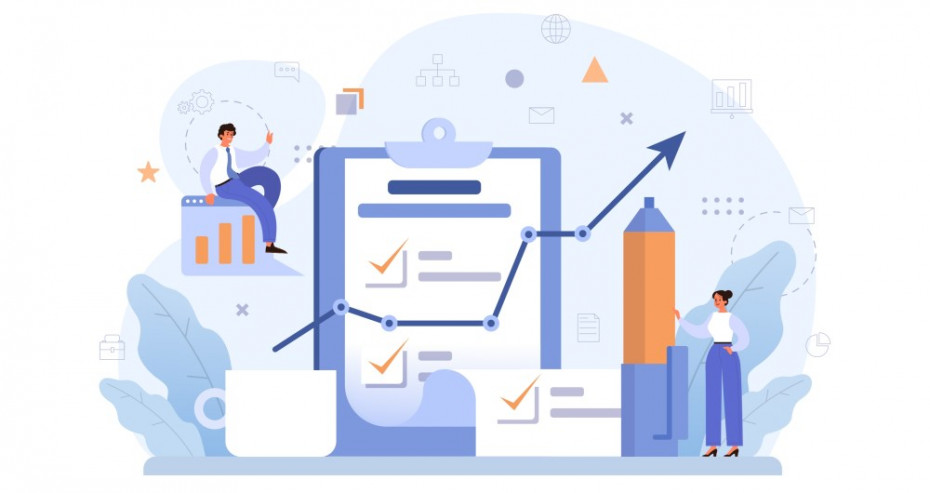 Eight Chatbot Best Practices For Enhanced Growth And Conversions
Although several chatbot best practices have been widely adopted across the world, there are some other important chatbot best practices that have not yet taken the digital world by storm.
Define Your Objectives and Needs Clearly
Before developing anything, list down the objectives and demands that you expect of the chatbot, i.e., the functions of the chatbot, what it will do and what purpose it will serve for your company. A company offering a chatbot software application won't be able to build and design the right chatbot for you if you are not clear about your objectives and everything you want out of the chatbot. You won't be able to build the chatbot yourself without these objectives either.
What Could Be the Objectives?
Think whether your business needs a chatbot for lead generation or will it only be designed to provide customer service support and represent your company. Will the chatbot be designed to help customers pick out products and services offered by your company? Or will it help customers by providing the information that they came looking for at the customer service support? Chatbots can be designed either for any of the above roles or for all the above designs. A chatbot can be designed to perform multiple tasks to increase efficiency yet provide quality tasks.
Most businesses invest in a chatbot that is designed to do multiple tasks, but if there are specific needs that need to be taken care of for the benefit of your business, then you can define your objective accordingly.
Invest in a Chatbot That Matches What Your Company Stands For
The majority of business owners make the mistake of not asking for the input of personality traits and company values to ensure your chatbot is the right fit to interact with the existing and potential customers of your company. You are investing in a chatbot who will act as the primary representative of your company, so your company's values and image must be well represented through the chatbot.
Most business owners ask for chatbots that can provide humor and reply with emojis, gifs, and pictures to deliver the best possible personalized experience of customer service support to the customers or even people on Facebook who are making queries or looking for products and services available in their business.
But whether you want your chatbot to be humorous and casual, that depends on the business you are involved in. say, for example, if you happen to be a law firm or even a luxury brand of clothes and cosmetics, then the humor would be unprofessional and customers and people making queries or asking for customer service might not appreciate it. So the trick here, and the second of the eight chatbot best practices, is to include company value and personality traits according to the business, products, and services that you are involved in and that you offer to the world.
Pay Heed to the Primary Messages Sent Out by the Chatbot
Since the chatbot will be the primary face of your company because it will be involved in direct communication with the customers and Facebook users, you have to ensure that the first few messages are set up correctly and appropriately because those few messages will be the first thing that will be seen by the customers or people making an inquiry. Suppose the first few messages don't add up to be an invitation for the customers to indulge in further conversation. In that case, chances are the text messages are not clear and concise and are making the customers believe that your customer service support might not be able to cater to your needs.
You can even provide the option to the chatbot to redirect the users to live chat with customer service support employees to ensure the complex queries are particularly taken care of. So that the customers can feel there is a way to get their complex queries answered. Ensure, the text messages programmed to be sent by the chatbot to the customers have no grammatical errors and are free from any mistakes.
Ensure the Chatbot Is Customer-Friendly and Simple
One of the chatbot best practices includes making the chatbot function in a customer-friendly and simple way for the customers to navigate their way around customer service support. Even though chatbots are designed to handle complex and hefty data at a time, you are advised to ensure the chatbots are easier to handle and have a simple interface. The more customer-friendly your chatbot is, the more conversions will be taking place because the more it will be appreciated by the customers. The trick to ensure customer-friendly conversation is to make sure the texts are short, clear, and concise while they are written in simple language, and simpler use of words takes place.
The last thing you have to take care of before you allow the chatbot to communicate with the customers is to ensure that it is not drowning the customer in too much information to confuse them. It is your job to ensure the chatbot is making customers feel welcomed and help them through the different problems faced by them while availing themselves of products and services offered by your company.
Utilize Quick Replies Smartly
Quick replies are easy to use, but they are not that versatile, so you have to ensure that the chatbot is using the quick replies intelligently and in the right places while striking a conversation with a customer. Quick replies can be programmed at the beginning of the interaction when the customer is looking for support. You can place options for the customers to choose from, whether they need to raise a query, make a complaint, or to state a grievance. It is one of the chatbot best practices that utilize quick replies and makes it easier for the customer to communicate with the chatbot. You can even utilize Natural Language Processing to understand the needs of the customers and ensure an appropriate quick reply accordingly.
The Key is to Use a Fallback
Even though chatbots are built on the concept of Artificial Intelligence, they will not be perfect. There could frequent incidents where the chatbot is unable to understand the query of the customer. This is where fallback comes to the rescue; the chatbot can ask for clarification from the customer or could recognize the query to be new and can input answers to similar queries through Machine Learning. If the chatbot might be stuck, then it is advised to analyze the text sent by the customer to come up with similar questions that could help the chatbot to recognize the query and answer accordingly. This is more the case of custom-coded chatbots using Natural Language Processing but using a fallback is one of the most important chatbot practices for any chatbots.
Always Re-Engage Your Customers After a Conversation
The trick to receiving more conversion is to ensure that the customers are being asked again if other issues need to be resolved. Program the chatbot to re-engage the customers who have asked for customer service support by asking them if there is anything else they need help with or not. It is also beneficial to re-check whether all their queries have been answered and doubts have been cleared. You can even ask the customer to rate the entire interactive procedure to understand where the chatbot is lagging. Chatbot best practices require leaving a review of the customer service support to ensure an even more enhanced customer experience in the future.
This way, you are letting your customers know that you are constantly taking their reviews into consideration and improving the overall customer service support.
Design Your Chatbot
Everything that is appealing to the eyes receives extra brownie points even before anything else is taken into consideration. Similarly, if your chatbot is designed with pleasant graphics and has easy-to-understand features, then whether or not the chatbot can resolve the issue or answer the question, customers will still have positive feedback about the customer service. You can use pleasant colors, logos, avatars, and even backgrounds to represent your company better. Make sure the chatbot is compatible enough to ensure smooth service to customers using different electronic gadgets like desktops, laptops, tablets, or even smartphones while availing the support.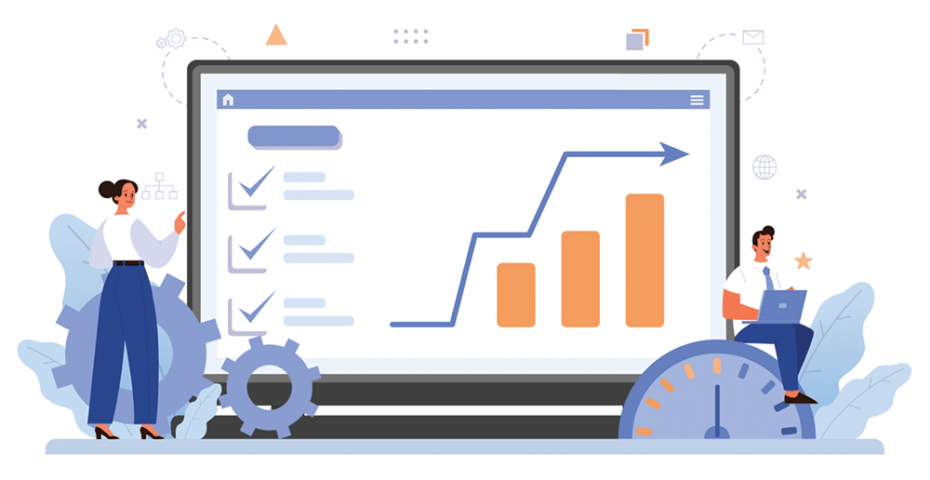 Select a Capable and User-Friendly Chatbot Builder/Software
The chatbot will be in the middle between your company and your customers. This is one of the crucial reasons why you should pay attention to selecting the best chatbot builder software for your project. Even though it seems easy to create and design a chatbot, there is more to it than giving quick replies to customers. You will save a lot of your company's budget even if you invest in availing chatbot software applications that are failproof because they will ensure that the chatbot is making no mistakes and there is room for constant improvement every time there is a new query raised or question asked.
If you are looking for a Facebook chatbot builder that fulfills all these criteria, look no further. Sign up and start using Botsurfer today. The free account lets you create a chatbot with unlimited conversations and subscribers. Upgrade to the Business version to get more features including unlimited trigger keywords, conversation scenario sequences and more.
Business operations
How to use banned AI ChatGPT in Italy: Combining Facebook Messenger with Botsurfer
Read more